Fashion & design - lil vogue gone rogue
The iconic designer who created a new lane that merged the ideals of making fashion responsibily with high end luxury appeal! That same lane also paved the way for new eco-designers and ethical brands to enter the world of fashion with less resistance.
Read More →
Confronting convention head on and fearlessly swimming against the tides of controversey one film at a time.
Read More →
A retrospect of the creative arts that fueled the Pride movement and gave color to its protests and campaigns.
Read More →
How the deep pockets of the food industry have kept a lid on the dangers of added sugar and created a society full of oblivious fiends.
Read More →
The perfect concoction to achieve spiritual enlightenment and ge back in tune with mother nature's frequency.
Read More →
A world class education on how to cook plants and prepare them like a pro in a way that makes them look as good as they taste.
Read More →
CULTURal ISSUES - L'Ami du peuple
Mercy For Animals founder Nathan Runkle shares insights from his new book 'Mercy for Animals' - A guide to being an effective activist!
Read More →
The Animal Liberation Front are the real heroes who freed Willy and still continue putting their lives on the line to liberate other incarcerated animals which are held in captivity.
Read More →
Madame Gandhi is the radical feminist actvist who ran the London Marathon while bleeding during her period tells us how she plans on getting even more radical!
Read More →
AWAKE & AWARe - the dark side of THE moon
A journey of self discovery into the heart of Africa among a rural civilization blessed with rich cultural insight about the ancient mysteries of old and the extraterrestial world.
Read More →
The fake virtual reality that we have been hacked into that is suppressing our true consciousness and rendering us dazed and compliant to this satanic world system.
Read More →
Sending or receiving vibes to and from people who we are attracted to can be a very euphoric feeling and is usually the threshold where emotional bonds are formed - the flow of these emotions is even more heightened during sex and can either lead to stronger relationships or spiritual degredation.
Read More →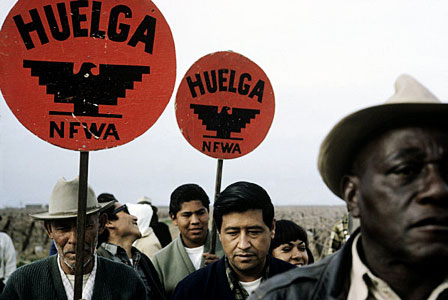 A true American hero, Cesar was a civil rights, Latino and farm labor leader, a community organizer and social entrepreneur, a champion of militant nonviolent social change, and a crusader for the environment and consumer rights.
"The fight is never about grapes or lettuce. It is always about people." - Cesar Chavez